In Miami, US, a research team led by Dr. Neil Hammerschlag from the University of Miami's Rosenstiel School of Marine and Atmospheric Science, is studying how coastal urbanization is affecting the distribution, movement, and health of coastal sharks. The study, known as the Urban Sharks project, is focusing on the Northern Biscayne Bay, which has been heavily impacted by the 2.5 million people living in and around Miami, not least through high levels of recreational boating activity.
Together with OTN, Neil and his team have deployed a tracking array, which is being used to study the distribution and movements of individual tagged sharks. Moreover, they have deployed a number of broadband hydrophones, which they use to listen to underwater sounds, both man-made and from marine life.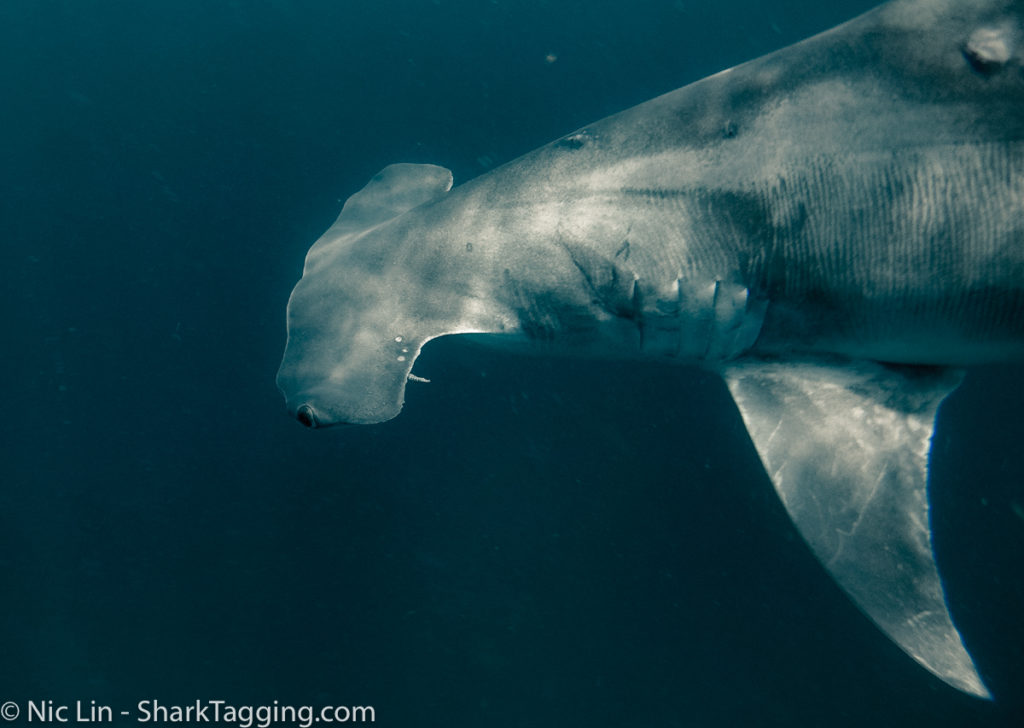 MERIDIAN have been supporting Neil and his team with helping to analyze the broadband hydrophone data, and have developed software that detects the underwater noise made by boats. This "boat detector" has been successfully employed to quantify boating activity in the Biscayne Bay, providing really valuable data on boat disturbance to compare against shark habitat use and activity levels.
We are now working on extending the capabilities of our boat detector to be able to distinguish between different types of boating activity and different engine types. We will also be taking a closer look at the sounds made my marine animals in an attempt to quantify the biodiversity in the bay.
The data-analysis tools developed by MERIDIAN as part of this project will be made freely available through our software portal, and we hope it will find use in connection with other bioacoustics research projects.
Related Links